Welcome to the Renovatio Wellness Institute, Inc. AND High Places Coaching and Consulting Secure Client Area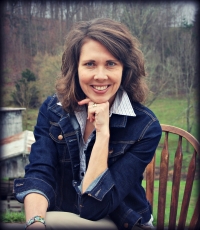 Welcome to my client portal!

I use an easy online system for secure and simple document management. All coaching, therapy, and therapy/coaching intensive clients are asked to complete their intake paperwork online prior to meeting in person. Your documentation will reflect a psychotherapy or coaching approach depending on what we have agreed is the best fit for your situation.

This is a secure, HIPAA-compliant website.

I offer 55- minute ($150) sessions for both individual and couples therapy and accept credit cards, checks, and cash for payment. I do not currently accept insurance so I am an out of network provider. Your insurance company still may reimburse a portion of the session fee and I would be glad to give you an invoice for this purpose. Coaching clients should have received a coaching packages info sheet and you will submit the signature page of the welcome packet in addition to paperwork completed via this portal.

If you are a NEW CLIENT, you can register following these simple steps:

1. Click on "Register" below or above and complete some personal information including your email.
2. You will receive an email to CONFIRM YOUR REGISTRATION.
3. Confirm and sign the online forms electronically.
4. Select your preferred time on my online calendar (not accessible until all of the forms are completed).
5. I will see you at your selected date/time!

**Please note: if you don't see a time, email me (Click the Office icon above then the Email icon) or call 423-710-9922 to inquire for a specific time. Email is my preferred means of communicating about appointments as I can check it more frequently between clients.

If you are a RETURNING CLIENT and wish to schedule a session:
1. Click on the CALENDAR icon above.
2. Locate your time.
3. Enter your login and password when prompted.
4. That's it!

When you arrive at Genesis Family Healthcare, parking is in the back. You can enter the waiting area via the brick steps on the left side of the building and I will meet you there!

Log in to the secure portal. If you have not received an email with a username, please Register.
Log in to the secure portal. If you have not received an email with a username, please Register.